BALWYN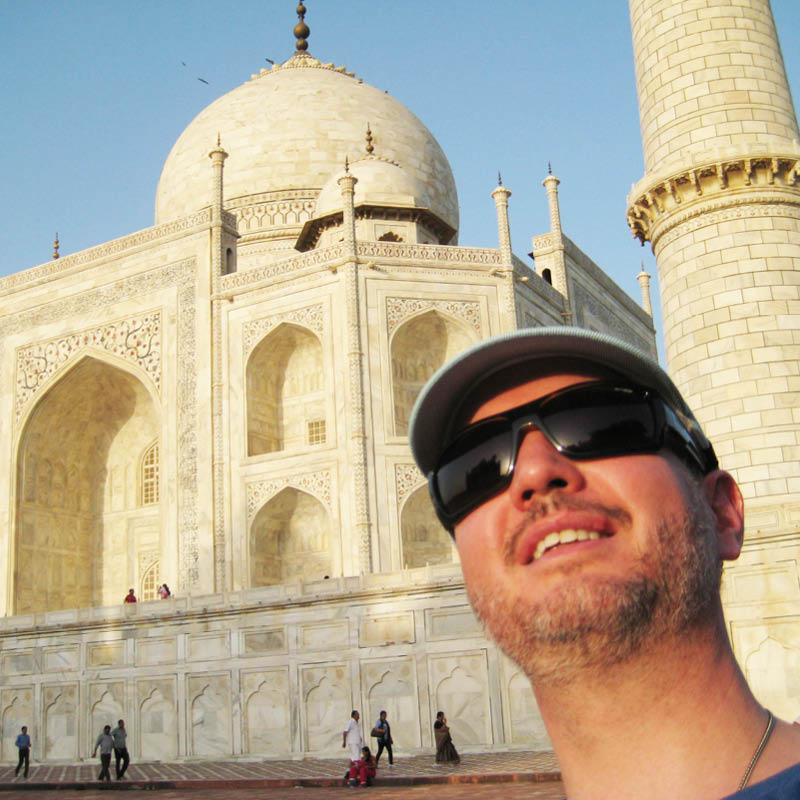 Alex Ruggero
Retail Manager for Balwyn and Cruise Offers alex@travelrite.com.au
Alex is the Retail Manager for Balwyn, Heathmont and Cruise Offers, and has worked in the travel industry for 20 years. He has travelled to more than 30 countries in the past 10 years & values all kinds of travel experiences. Highlights of his travelling life have been the Terracotta Warriors in Xian China, the Lake Palace Hotel in Udaipur India, horse riding at a dude ranch in Texas and drinking at the Oldest Pub in Temple Bar Dublin to name a few. Alex uses his passion & excitement for travel to create customised, memorable holidays, family journeys & work trips, selecting unique hotels & recommending day tours and experiences. No matter your purpose for the trip, Alex will help make your next trip a joyful one.
Laura Noccioli
Team Leader Balwyn laura@travelrite.com.au
Laura has been a travel consultant for 10 years and has travelled to over 50 countries. She has also managed tours around the Mediterranean, Baltic & New Zealand, and has great experience with cruising, rail and cycle journeys around the world. Her greatest strength would be her knowledge of Italy and her niche speciality would be organising destination weddings and honeymoons. Lucky enough to have been to North & South America, Europe, Africa & Asia she has also cruised with Celebrity, Royal Caribbean, Cunard, Carnival, P&O, Princess & Tauck. Ballooning over Cappadocia in Turkey, Glacier hikes in New Zealand, dancing in the streets of Rio De Janeiro, sail boating through the Canary Islands and eating her way through Italy are just some of her highlights! Laura is an enthusiastic travel business leader and consultant who takes pride in her job and can assist you with your travel needs!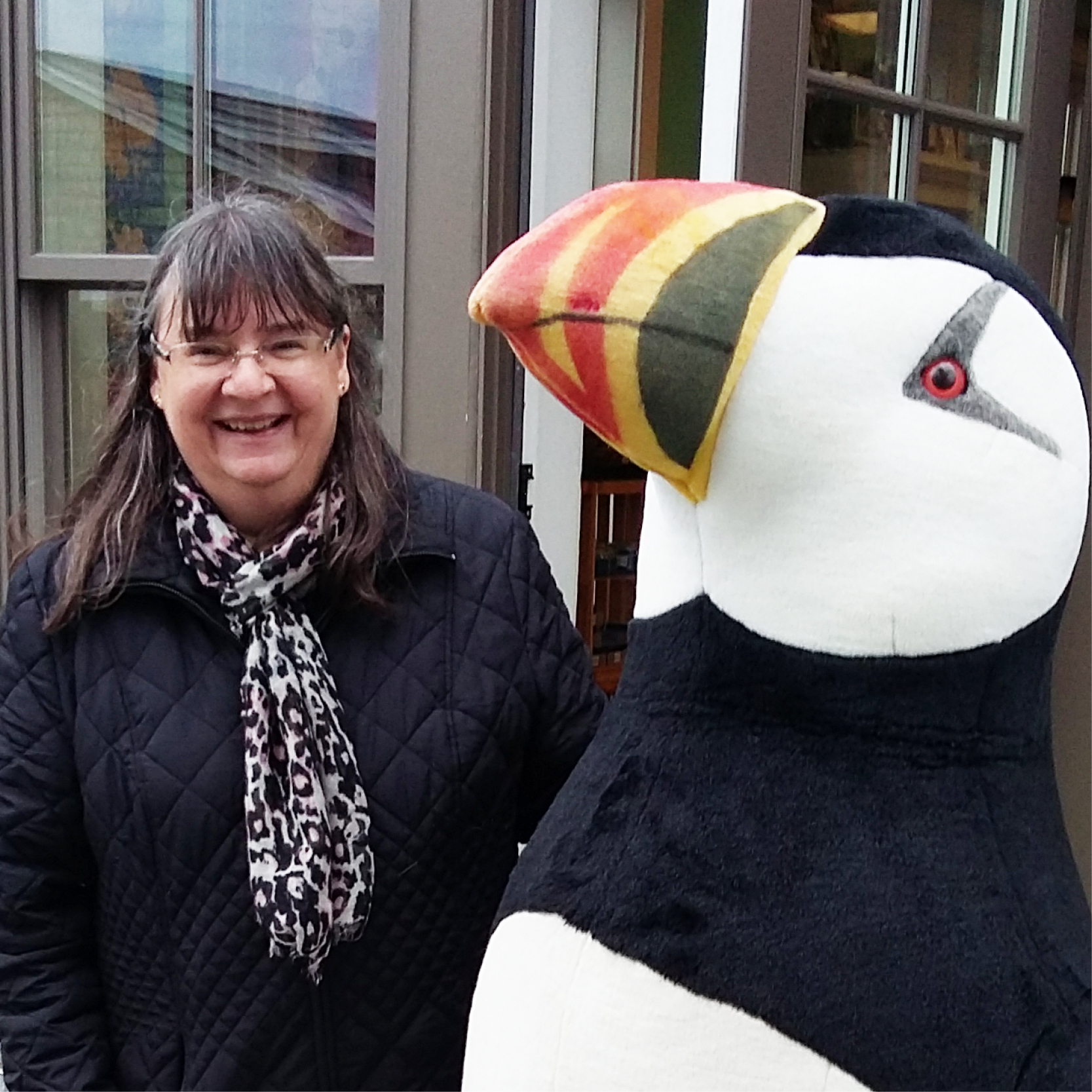 MICHELLE MAHER
Senior Travel Consultant michelle@travelrite.com.au
Michelle has worked at Travelrite International for over 20 years & has travelled through over 50 countries & all around Australia. Travelling highlights include visiting the Pyramids in Egypt and cruising the River Nile, extensive touring throughout Europe, UK, USA, Asia, New Zealand & the Pacific, Hot Air Ballooning over the Loire Valley and in Africa over the Pilanesburg National Park, the Game Reserves of South Africa, riding a camel along Cable Beach, winter in the Canadian Rockies, Dog sledding in Canada, Helicopter flight over Victoria Falls, Cruising the Danube from Budapest to Nuremburg & exploring the ancient ruins of Angkor Wat. She has enjoyed numerous cruises on the Cunard ships along with many other cruise lines including Holland America, Royal Caribbean & Celebrity Cruises. Michelle has managed many of Travelrite's Escorted Cruises & Quilting Tours to the USA & Europe with Michelle Marvig. She loves planning extensive touring worldwide and is happy to assist with any destination.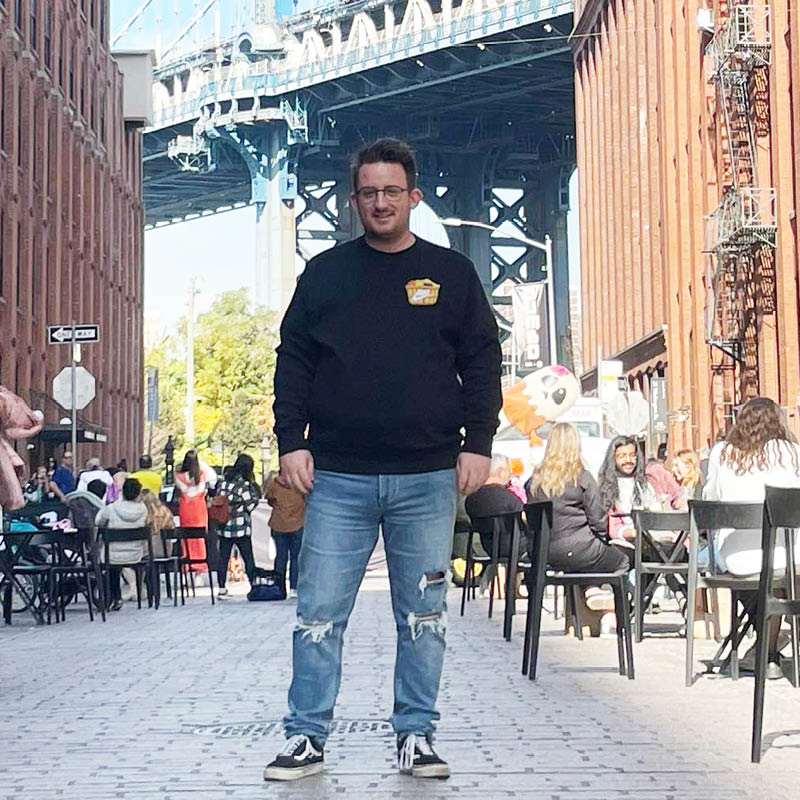 Mick Webster
Senior Travel Consultant mick@travelrite.com.au
Mick is a new addition to Travelrite with 6 years' travel experience in the industry and comes with a friendly and approachable personality. Living like a local is the best way to describe how Mick travels. Having been to a total of 20 counties touching every continent except Antarctica, he comes with a wealth of knowledge and tips 'n' tricks. Los Angeles is Micks favourite city closely followed by Mexico City and Marrakech. Mick enjoys snowboarding, water-skiing and wakeboarding in his spare time, which has seen him visit Japan, Canada and New Zealand to follow the snow, as well as heading to the AFL to watch his beloved Carlton Blues. Mick loves to get to know his customers well and enjoys nothing more than having a laugh whilst planning your holiday.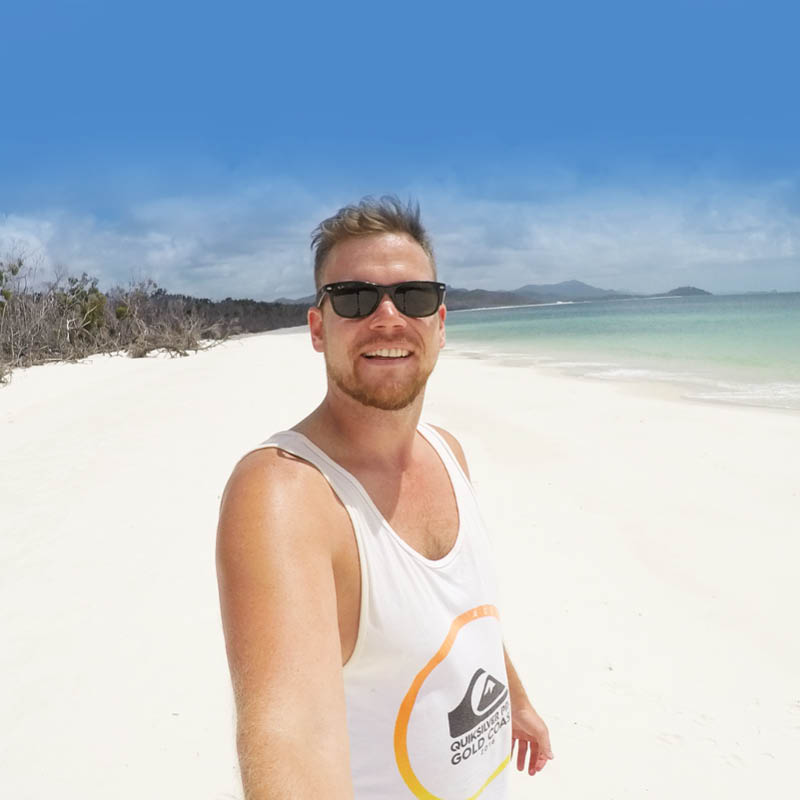 Daniel Brown
Senior Travel Consultant daniel@travelrite.com.au
Daniel comes to Travelrite with 10 years travel industry experience as a travel consultant and in this time visiting 40 countries. Dan has seen it all from staying in hostels in Spain, tenting Europe & Africa to high-end 5 star hotels highlighted by Qualia on Hamilton Island. Starting from living in London, enjoyed festivals in Europe, travelled Egypt and African safaris for months, ski season in Canada, camping on beaches of SoCal, to getting married in Bali. Dan's travel is slowly becoming more and more luxurious as per his wifes' requests. Now family orientated with his travel with a young family he is keen to learn about new experiences for all genre's and looks forward to being part of your next adventure. "Most of my travels have been as part of group tours and I believe the greatest part of travel is the people you meet and experience it with, you make unforgettable bonds from travel".
Rosie Giles
Travel Consultant rosie@travelrite.com.au
This is Rosie one of our most enthusiastic & adventurous Travel consultants. Rosie's travelled all over the world from Iceland, to India with many other countries in-between. Rosie has travelled with a variety of different tour groups such as Intrepid Travel, Contiki Tours & her favourite company Viking where she was able to cruise along the Rhone in France with Viking River Cruises. Rosie's also an Ocean cruise specialist having been on Cunard, Princess, Carnival, P&O & Royal Caribbean. Rosie is fantastic at helping you with all of your travel needs with no holiday too big or too small!
Nicolle Livingston
Group Consultant nicolle@travelrite.com.au
Nicolle has been in the travel industry for 3 years as a retail consultant, assistant manager and now a Group travel Consultant. She has travelled 31 countries over the past 10 years and roamed across 6 continents, making friends all over the world and sharing amazing experiences with them. Some of her favourite places include, Las Vegas (USA), Yosemite National Park (USA), Banff (Canada), Ilha Grande (Brazil) & Lucerne (Switzerland). In her spare time she enjoys Camping, Football (Kangaroos), hiking through national parks chasing waterfalls, anything music & Netball (Melbourne Vixens/Australia Diamonds).
Lauren Oakley
Group Consultant lauren@travelrite.com.au
Lauren has worked in the Groups Department in an admin role for almost 5 years with a great team of Group Consultants. Her passion to travel started at an early age and continues to visit as many countries as possible. In recent years visiting countries within South & Central America, as well as Hawaii. Lauren has enjoyed the many opportunities to visit amazing sites such as, Machu Picchu in Peru or checking out The Rock Restaurant in Zanzibar as well as trying the local cuisine while abroad. Lauren welcomes you onto the many great group tours and cruises Travelrite have on offer.
Erica Murray
Group Consultant erica@travelrite.com.au
Erica has 2 years' experience working in travel but has been travelling for many years prior to joining the industry. Her favourite travel experience so far was swimming with the Hector's dolphins in Akaroa, New Zealand. Although a close second is seeing snow fall for the first time in Lake Tahoe, US. Her interests include good food and coffee, road trips, and visiting botanical gardens, and her bucket list holiday destination is Jordan to visit Petra.
Teneille Ireland
Group Consultant teneille@travelrite.com.au
Teneille has been in the travel industry 5 years starting as a retail consultant in her hometown of Newcastle before relocating south to Melbourne and now working within the Groups Department. She has travelled to over 18 countries with her favourite experiences including taking a helicopter and landing on the snow in Queenstown, sky diving in the Swiss Alps, sailing the Croatian Coast, lazing by the beach in Bali & flying over and landing on the beach in Fraser Island. She loves new adventures and is excited to help you plan your next adventure!
CRUISE OFFERS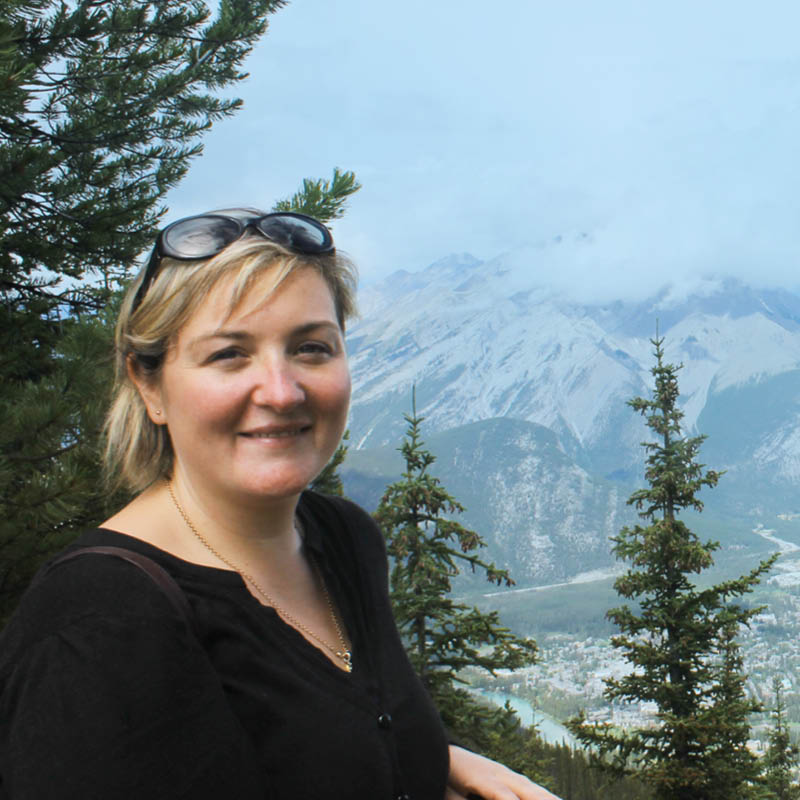 Shannon Benson
Cruise Offers Team Leader shannon@cruiseoffers.com.au
Shannon has worked in the industry for 12 years and has visited some amazing places. One of her all-time favourite memories is being a guest in a family run Ryokan, a beautiful insight to the way of life in rural Japan. Being able to observe and learn from other cultures is what ignites Shannon's passion for travel, and she firmly believes that there is no better way than a cruise to experience a variety of cultures in one journey without the hassle of hauling your suitcase around!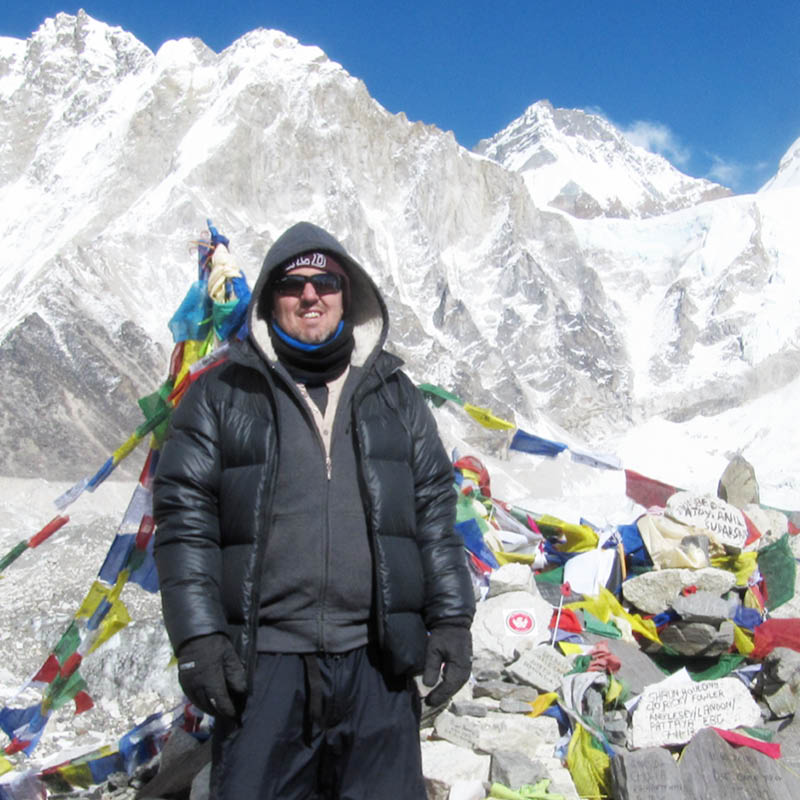 Mark Irwin
Travel Consultant mark@cruiseoffers.com.au
Mark is a new addition to the Travelrite family who has worked in the travel industry for 7 years bringing with him a wealth of travel industry knowledge. He has travelled to over 25 Countries and lived in the USA, UK and Malaysia. His highlights are reaching base camp on Mt Everest, working on cruise ships in the Caribbean, and backpacking through Africa's east coast. An adventurer at heart he has realised that cruising is the best way to relax and see the world in comfort and with little fuss.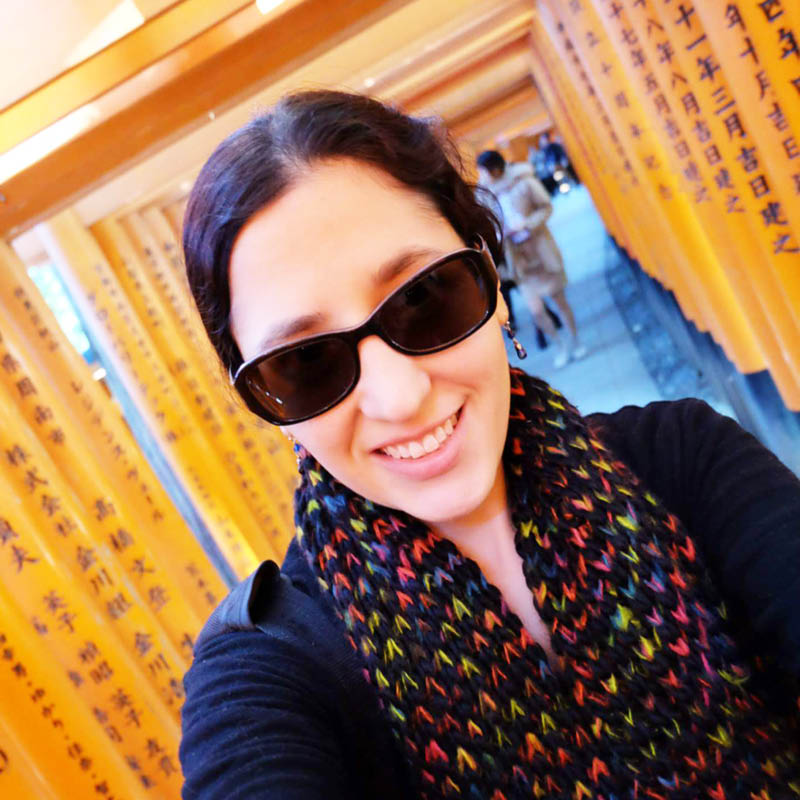 Kirsty Owen
Travel Consultant kirsty@cruiseoffers.com.au
A new addition to Travelrite, Kirsty's love of travel began about ten years ago with solo trip to the USA and Canada. Having caught the travel bug Kirsty set off on several more adventures. Some of the most memorable moments being exploring Anchor Wat in Cambodia, whale watching in Peru and camping in the Amazon rainforest in Ecuador. Joining the Cruise Offers team has been the next step in Kirsty's travel adventure. She is enjoying the excellent opportunity to gain knowledge of new destinations while learning about the advantages of cruising. Kirsty is counting down the days to her next Asian journey in China. She will be the one to go to for ideas when disembarking in Shanghai or Beijing!
Management
Neville Walliss
Managing Director
neville@travelrite.com.au
Sandra Walliss
Managing Director
sandra@travelrite.com.au
Nigel Walliss
Director
nigel@travelrite.com.au
Simon Walliss
Director
Simon.walliss@travelrite.com.au
Shawn Walliss
Director
Shawn@travelrite.com.au
Alex Ruggero
Retail Manager Balwyn, Heathmont and Cruise Offers
alex@travelrite.com.au
Finance
Matt Mufic
Accountant
matt@travelrite.com.au
Groups Planning
Ashlea Lewis
Planning Co-ordinator
ashlea@travelrite.com.au
Amanda Holliday
Planning Co-ordinator
mandy@travelrite.com.au>
Amanda Sloan
Planning Co-ordinator/Tour Manager
amanda@travelrite.com.au
Gordon Richards
Hotel Procurement Officer
gordon@travelrite.com.au
Julia Mitchell
Planning Co-ordinator
julia@travelrite.com.au
Lauren Leader
Planning Co-ordinator
lauren.leader@travelrite.com.au
Groups Department
Sharee Mitchell
Groups Team Leader
sharee@travelrite.com.au
Nicolle Livingston
Group Consultant
nicolle@travelrite.com.au
Erica Murray
Group Consultant
Erica@travelrite.com.au
Alana Tanos
Group Consultant
alana@travelrite.com.au
Lauren Oakley
Group Co-ordinator
lauren@travelrite.com.au